HIGHLAND PRIDE KEEN TO ENGAGE WITH LOCAL COMMUNITY FOR LGBT HISTORY MONTH 2022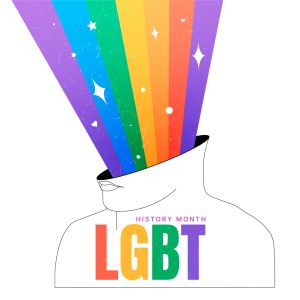 We are keen to help promote any events or activities across the Highlands during LGBT History Month, including talks, music, workshops, book readings and more.
Our volunteers are asking the local community across the Highlands to come forward with any events or activities in planning for LGBT History Month running from Tuesday 1 until Monday 28 February 2022.
So, if you have plans for an ABBA Night in Aviemore, Coffee meet-up in Cromarty, Film night in Fort William, Talk in Tain, Under 18's night in Ullapool or a Webinar in Wick, we want to hear from you! We are also keen to chat to anyone planning online events, or activities happening at your local library, school or community centre for LGBT History Month.
It has been a really challenging couple of years during the pandemic, but now we have an opportunity during LGBT History Month in February 2022 to ensure there is education, representation and visibility of our LGBT+ community across the Highlands. If you are already planning an event in-person or online we really want to hear from you!
If you are organising an event; have an idea for one; would like to offer your services, free venue space or something else, please email Pauline Krawehl: pauline@highlandpride.org
Please Get In Touch…
Send us a message if you would like to know more about us, or if you need more information.