Transgender Day of Remembrance 2022 November 20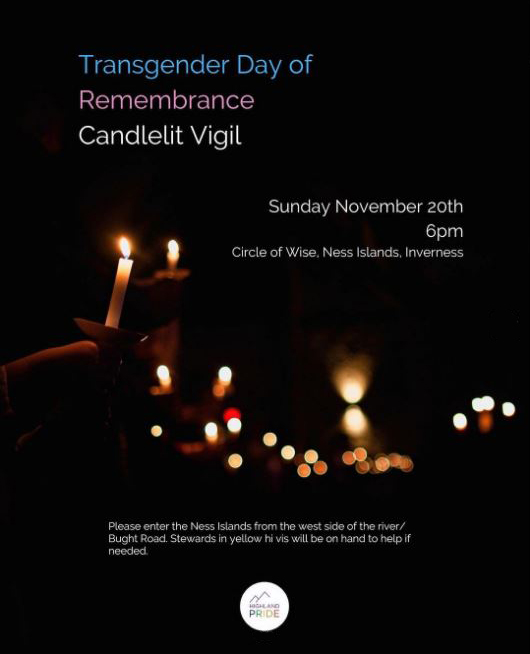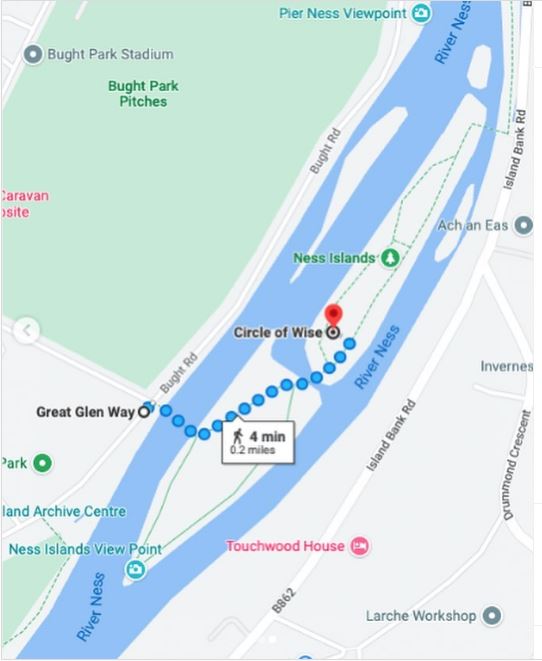 Highland Pride will be holding a candlelit vigil for the Transgender Day of Remembrance for those who have lost their lives through transphobia.
The event will be held at 6pm on Sunday the 20th of November 2022 at the Circle of Wise on the Ness Islands in Inverness.
Candles (and cardboard drip protectors) will be provided.
The preferred route is from the carpark by the Crazy Golf/Skateboard Park and across the suspension bridge, then along the Ness Islands to the Circle of Wise (see map image). This route is fully accessible and there will be stewards, in Hi-Vis, along the route.
Please note this is an outside event in November – please dress accordingly.
BOOKMARK THIS PAGE FOR FURTHER ANNOUNCEMENTS!
Please Get In Touch…
Send us a message if you would like to know more about us, or if you need more information.