Interested in joining the Highland Pride Committee?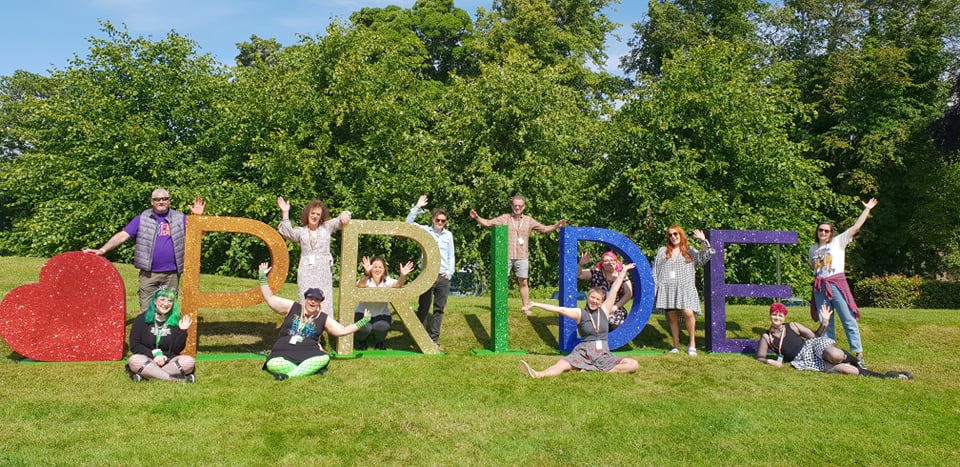 We are looking for new committee members to join Highland Pride SCIO – if you are looking for a fantastic new volunteering opportunity then please contact us, as detailed below:
General Committee Member Role: 
General Committee Members are officially called charity trustees. The committee is a working group made up of people who bring different skills and expertise. They are required to:
Fulfil any tasks or projects they agree to undertake.
Prepare for meetings by providing or reading emails and meeting papers.
Attend meetings.
Always contribute to the committee's collective decision-making.
Take joint responsibility for the activities and decisions of the committee.
Support the Chair, Treasurer, Secretary and other committee members.
Read all policy documents and strategic plans relevant to the charity.
Tell other people about the charity's work.
Encourage new members to join.
If you have any questions regarding joining the committee, please email info@highlandpride.org – we are more than happy to help!
More Information About Becoming A Committee Member:
Many people choose to volunteer with us for a variety of reasons: for some, it's to give something back and make a difference to the people in our local LGBT+ community – for others, it provides an opportunity to develop new skills or build on existing experience or knowledge which can be useful for future career opportunities. Volunteering also appeals because of its social benefits, and this includes meeting new people and getting to know other LGBT+ people in the local area.
Our committee members (also known as charity trustees) and volunteers are spread across the Highlands of Scotland, covering an area spanning just under ten thousand square miles and committee members an be co-opted onto the committee throughout the year. We want to reassure prospective new committee members that our existing committee members will provide support and guidance whilst you get settled into your role on the committee!
BOOKMARK THIS PAGE FOR FURTHER ANNOUNCEMENTS!
Please Get In Touch…
Send us a message if you would like to know more about us, or if you need more information.